Go Deeper with Insight Reports – Petivity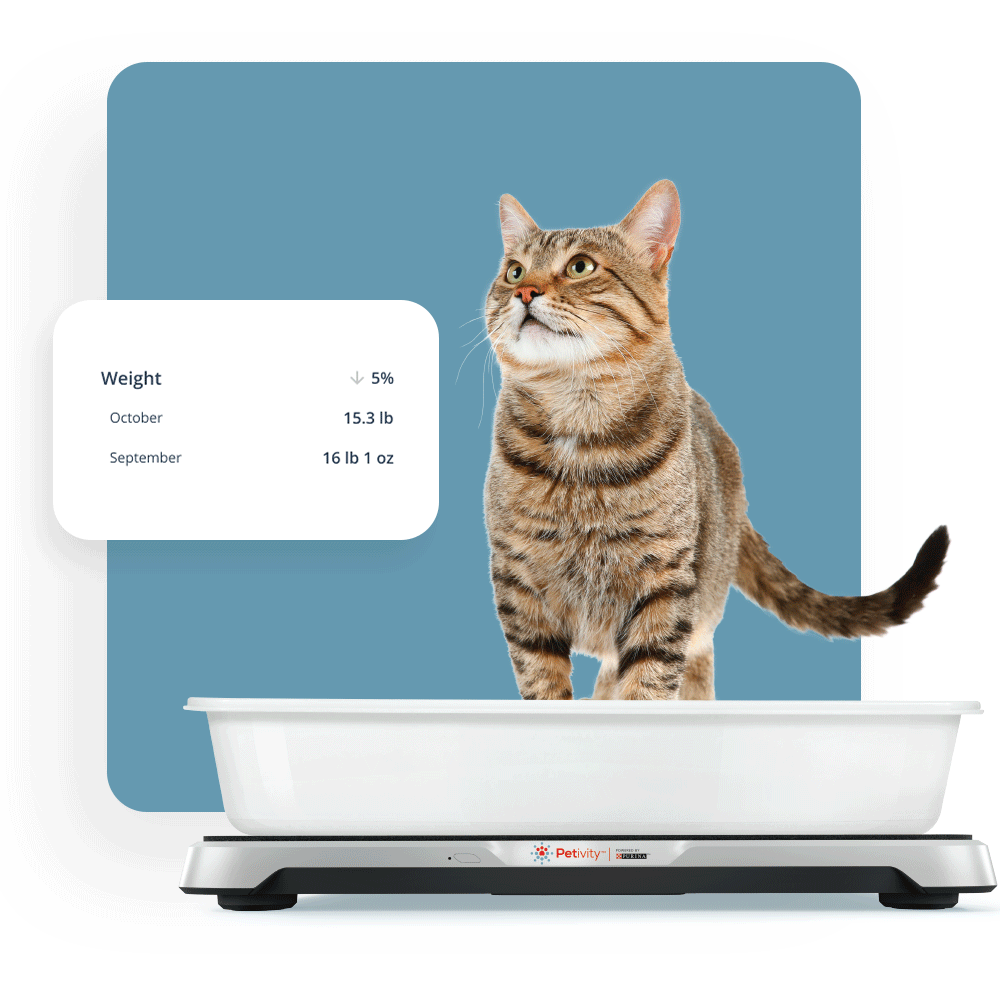 See the Whole Picture, Right in Your Inbox
In addition to daily app data, Petivity delivers convenient Insight Reports straight to your email.

You'll get a comprehensive look at your cat's most important data for the previous two weeks: weight, number of visits, time of day, elimination type, litter box preference. Plus, see your "scooping score" to help you keep your cat happy with a clean litter box!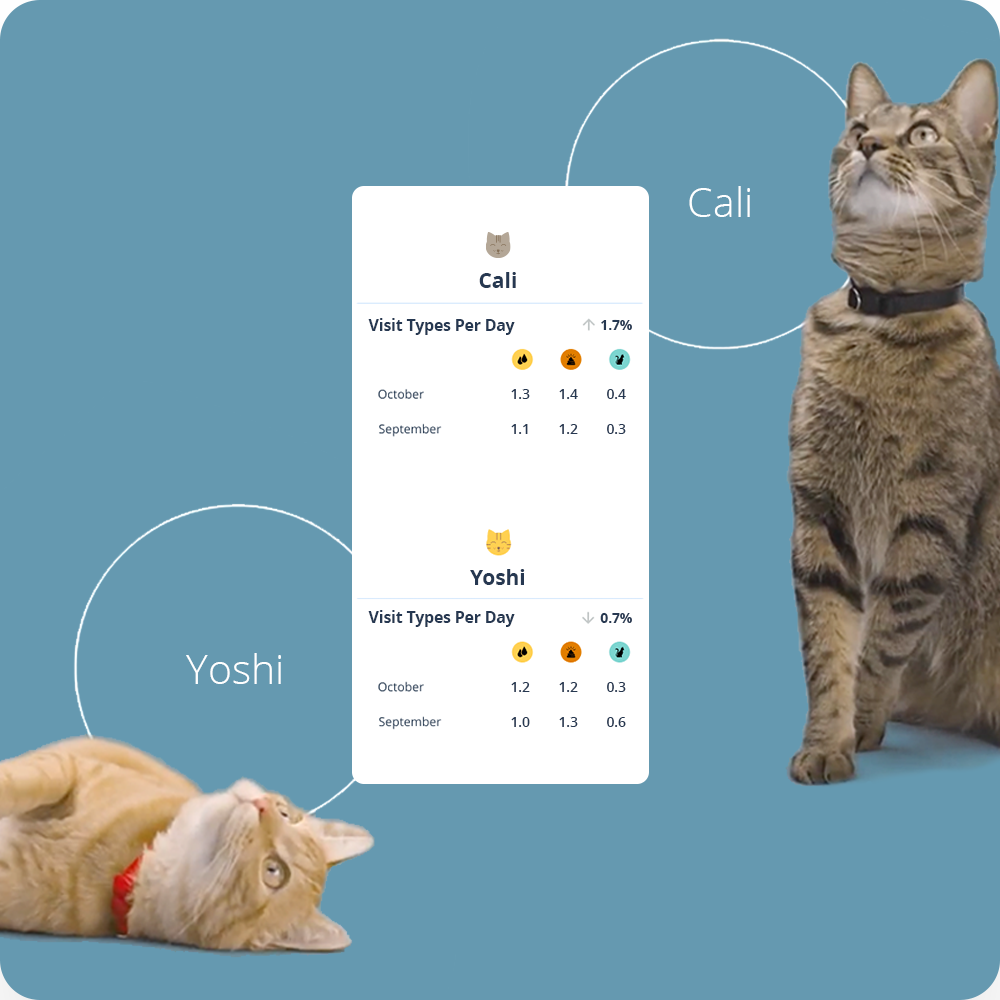 Compare Data for Multiple Cats
We know there's no such thing as "one size fits all" when it comes to cats.

That's why Petivity's Insight Reports deliver easy-to-read weight and behavior charts for each cat, allowing you to understand their similarities and differences in and around the litter box.
Get Insights from Our Experts
Petivity utilizes expertise from Purina's best-in-class team of pet health and data science experts. Insight Reports bring their expertise straight to your inbox, with relevant health and behavior tips to help you be proactive in your cat's care.
Don't Miss Out on Meaningful Insights