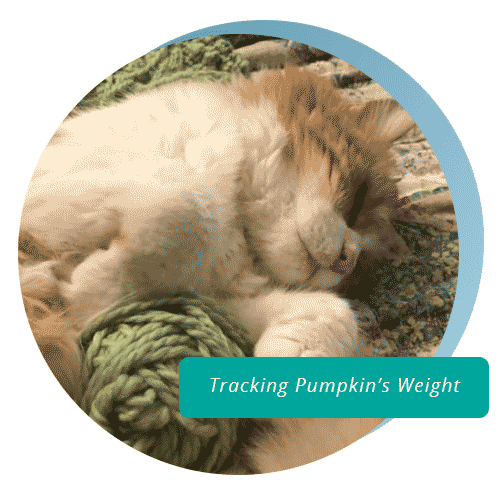 Pumpkin's Story
"I have a multi cat household (5!) and there are two cats I'm monitoring—an 18-year-old and 11-year-old with IBD. It's important that I keep an eye on their weight and this is so much easier than breaking out the baby scale once a week. I set the monitor up with the litter box they use most frequently and I'm so happy that I'm getting daily information. . . I was very happy that after a bit, the monitor was able to determine the difference between the two cats. Super helpful."
– Marguerite N., Pumpkin's Owner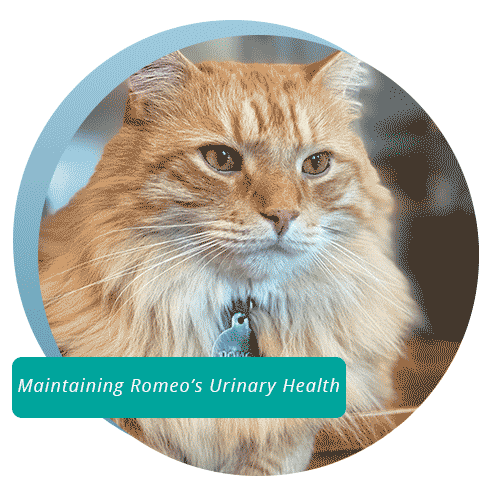 Romeo's Story
"As a vet tech I am always looking for ways to ensure I am taking the best care of [my cat] Romeo as I possibly can. The Petivity monitor helps reassure me that if Romeo were to ever suffer a urinary blockage I would know as soon as possible. I have also been working on a diet with Romeo and in the last 3+ months of owning the Petivity monitor he has lost 1lb and I know he is losing weight at a healthy rate thanks to the app's charts."
– Meaghan S., Romeo's Owner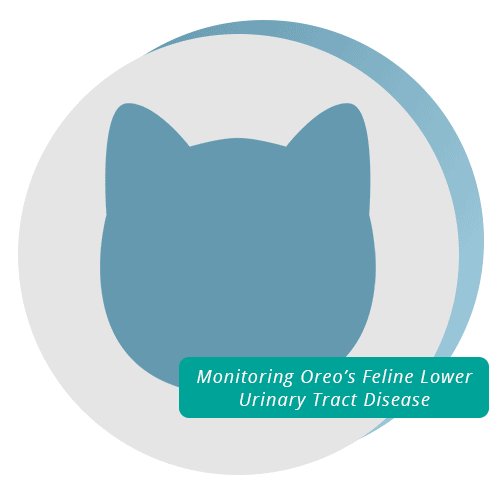 Oreo's Story
"Oreo had a blockage over Easter weekend and now has FLUTD [Feline Lower Urinary Tract Disease] . . . after using [the Petivity smart monitor] only one week he had a reoccurrence of his FLUTD but at the time I thought it could be another blockage as he was using litter box in and out every ten minutes for hours. I was alerted by the app and rushed home and took him to the vet ER. Had it been another blockage this [quick action] could have saved his life. It was the FLUTD . . . he had two other reoccurrences of this painful disease and I was able both times to catch it early and get him to vet and on meds immediately so he could get better faster. FLUTD is very painful especially to a male cat and requires a special muscle relaxer for the urinary muscles and pain meds. If caught early he will not have the urge to go and bloody urine for days. Thank you again very very much from my cat and myself."
– AnnMarie M., Oreo's Owner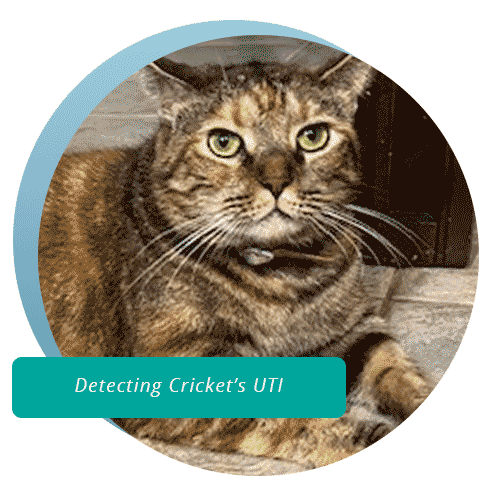 Cricket's Story
"I have 4 cats and work all day so it is hard to know which cat is having issues. We use the Breeze Litter System. I noticed that one of the pads had a very dark urine color. Based on that, I knew one of the cats was having an issue but I couldn't tell which one unless I was actually there watching them. I changed the pads to see if I could catch the culprit but it was no use on my own. Luckily, I got the Petivity monitor and was able to go back to see who peed in the litter box that day. I was able to make an appointment and got her to the vet that day. She had a UTI and needed to go on antibiotics but she's all better now."

– Jessica L., Cricket's Owner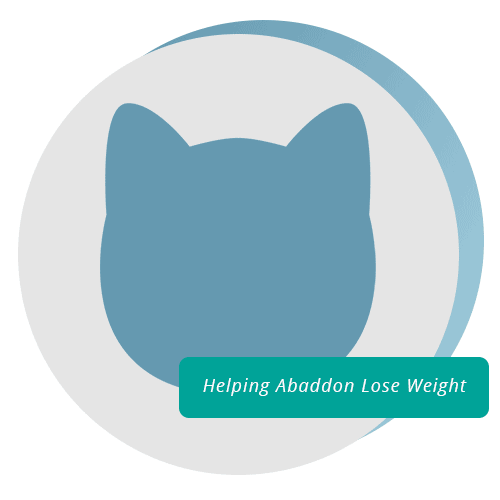 Abaddon's Story
"Abaddon has needed to lose a few pounds for a while and I haven't been very successful in accomplishing this. I've tried different foods as well as limiting food, both of which are a challenge in a multi-cat household.

Abaddon isn't particularly food-driven. His weight gain is attributed to a drop in activity levels, now that he's over 5 years old. Being an indoor cat also doesn't help his situation. I've purchased many more interactive toys and begun scheduling regular playtime intervals for him each day. It's difficult to note progress without hopping in the car to visit with the veterinarian, which Abaddon is not a fan of.

Enter the Petivity Smart Litter Box Monitor! While we have yet to see any significant weight loss for Abaddon, the monitor has proven so useful in monitoring his progress. While it's helpful to see the fluctuations throughout each day, receiving the Insight Reports are what's helping me track his weight so I can see an overall average of gain vs. loss without the need to make a trip to the vet. Based on this information, I'm able to determine if I need to increase or decrease activity.

While I'm lucky enough to not have the need to monitor a medical issue, it's comforting to know I can check in on his litter box visits to ensure everything is as it should be. I've learned so much about Abaddon with respect to his litter box behaviors and enjoy knowing that his visits are as unique as he is."

– Shelley K., Abaddon's Owner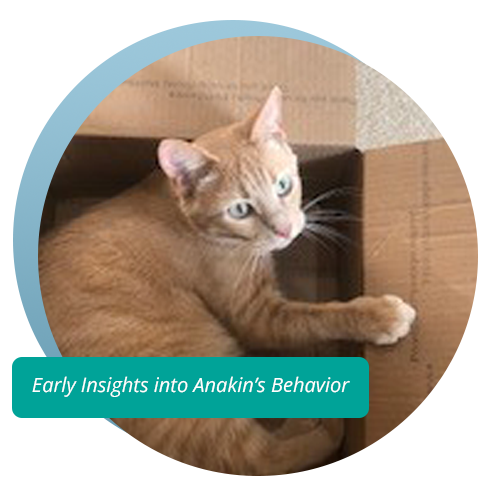 Anakin's Story
"One day we started getting all these Petivity app notifications. When we looked at the app, we saw that Anakin had used the litter box 20 times that day and 26 times the next day, so we knew that he had some sort of an issue. We were able to get him right into the vet to have him looked at. He had a bladder issue, but he got right on medication, and within two days he was his normal self."

– Carol & Eric D., Anakin's Owners
(Purina Employees)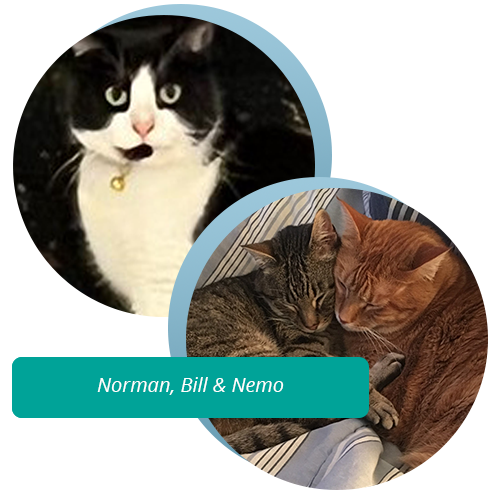 Norman, Bill, & Nemo's Stories
"I have 3 cats and purchased 2 of the Petivity Smart Litter Box Monitors in hopes to help with additional monitoring of my one cat who is renal. Norman has flare ups of cystitis . . . The monitors aid me to catch it early enough so that minimum treatment is needed. Nemo had bladder stones which caused his symptoms, and the unit helped to alert me of the frequent urination. Bill has renal disease and the unit helps to track weight and if any changes in urination frequency is noted.
While using [Petivity] I noticed that one cat was using the litter box very frequently, which alerted me to pay closer attention to his behavior. After having him examined by my vet it turned out he had a bladder stone.
The other benefit of the monitors is it helps me monitor the weight on my cats, which I need to do on 2 of them because one is overweight and the other has renal disease. The app does alert me when either has lost or gained weight which I really like."
– Melissa Allen, RVT, Purina Vet Tech, Norman, Bill, & Nemo's Owner
(Purina Employee)